Foods for having a happy mood.
Eat healthy for being happy. Let's have a look at some foods and their nutrition values those may help us in improving mood.
FOODS FOR WELLBEING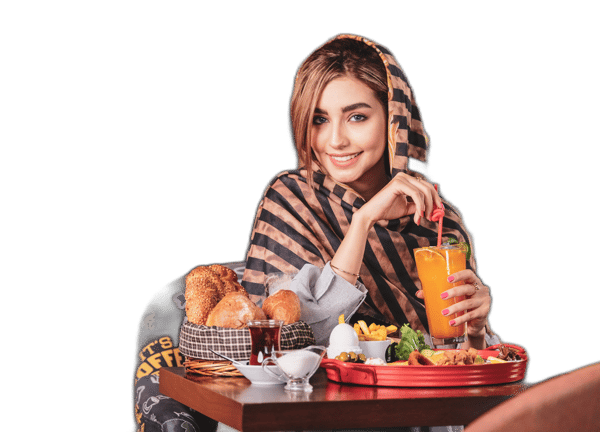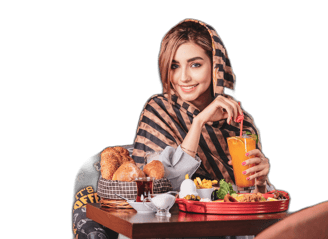 We know the phrase, "eat healthy for being healthy" but here I am rephrasing it as "eat healthy for being happy". If you are a food lover then you would become happy after having your favorite food, this could be your love for eating. But do you know?? Healthy food may uplift your low mood. I have observed that my day goes more contented when I take a banana in the morning, no doubt it gives me a healthy kick to start my day but also it makes me feel happy and relaxed by securing my body's serotonin. Now you are thinking of what is serotonin??
Serotonin is also referred as a happy chemical. It acts as a neurotransmitter i.e. transmits signals between neurons in the brain. Our body produces this happy hormone naturally. Deficiency of serotonin causes mood swings, depression, insomnia, emotional instability, and different other unpleasant behaviors. But the good thing is we can cover its deficiency by taking a healthy diet. Many of our foods have such nutrition values which help in producing serotonin in our body and we feel in high spirits after having them. Let's have a look at some of these foods
Bananas
Banana is low fat and high potassium fruit and may make our mood happy. You can enjoy this as an on go snack. It contains potassium, vitamin C, B6, & A, tryptophan, and many other minerals. Tryptophan and vitamin B6 are the main sources of producing serotonin when we eat bananas and in this way, this fruit uplifts our mood.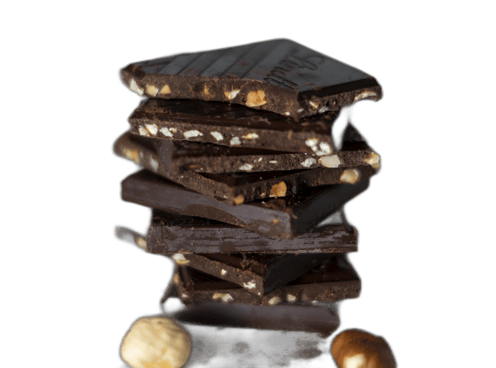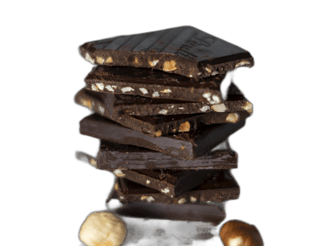 Chocolates
The only word chocolate is enough for bringing a smile to the faces of chocolate lovers, I am one of them so I can relate myself. And the reality is chocolate contains compounds that make us feel better. These are amino acids to increase serotonin in our body and others are antioxidants, iron, and magnesium to make us feel relaxed.
Almonds
In Pakistani society, if anybody complains of having weak memory, then he/she must be suggested to eat almonds daily. Almond is known as a memory-boosting nut for its antioxidant, vitamin E. It is also a mood-boosting food for producing happy chemical, serotonin in our body.
Not only almonds, but eating other nuts such as cashew nuts, peanuts, walnuts make our mood happy.
Salmon fish
If it is said that salmon is one of the best food to ward off one's anxiety and depression then it would not be wrong. Nature has given a high amount of omega 3s-fatty acids and vitamin D & B12 to this fish. Vitamin B12 helps in producing neurotransmitters, essential for a happy mood. Depression also links with the deficiency of vitamin D but thanks to nature, salmon is a source to cover its deficiency. Moreover, Omega-3s are vital elements for the development of the nervous system and eventually help in reducing anxiety and depression. Salmon and other fatty fishes are excellent sources of omega-3s. So what have you decided for today's menu?? Cook salmon and give yourself a happy treat.
Bottom line
No doubt, our diet has its impact on our body physically and mentally. Food is a healthy and a flavorsome option for feeling happy in our blue mood but we cannot rely exclusively on it for treating depression and anxiety. Medication cannot be replaced by food. Along with a healthy diet, You should consult a doctor if you are facing a serious condition of depression.